Retrouvez la Martinique au Salon IFTM Top Resa
Pour cette édition 2021 d'IFTM Top Resa, la Martinique multiplie les activités et animations sur son stand. C'est l'opportunité de venir à la rencontre de plus d'une douzaine de co-exposants et des personnalités du Comité Martiniquais du Tourisme.

Ce sera l'un des stands les plus visibles sur la Zone Caraïbes d'IFTM Top Resa 2021. Un grand stand blanc et beige, dans un esprit créole, mettra en valeur les photos de cette île multifacette.

Situé dans le Pavillon 1, allée K27, le stand de la Martinique sera le lieu de rencontre des professionnels locaux et nationaux, permettant de connaître les derniers développements de la destination et d'appréhender les nouvelles initiatives de relance.

De nombreuses activités et surprises attendent les visiteurs : borne de jeu pour gagner des voyages en famille ou entre amis, espace de décompression et photo souvenir.

Durant IFTM, la Martinique mettra en exergue son récent classement par l'UNESCO de tout le territoire marin et terrestre de l'île comme Réserve Mondiale de Biosphère. Cette nomination intervenue en septembre a suivi celle, en janvier 2021, de la yole au patrimoine mondial immatériel de l'humanité, déjà par l'UNESCO.

Accédez à l'Espace Pro sur : www.martinique.org
STAND : 1 – K27
Photo : © D. Girl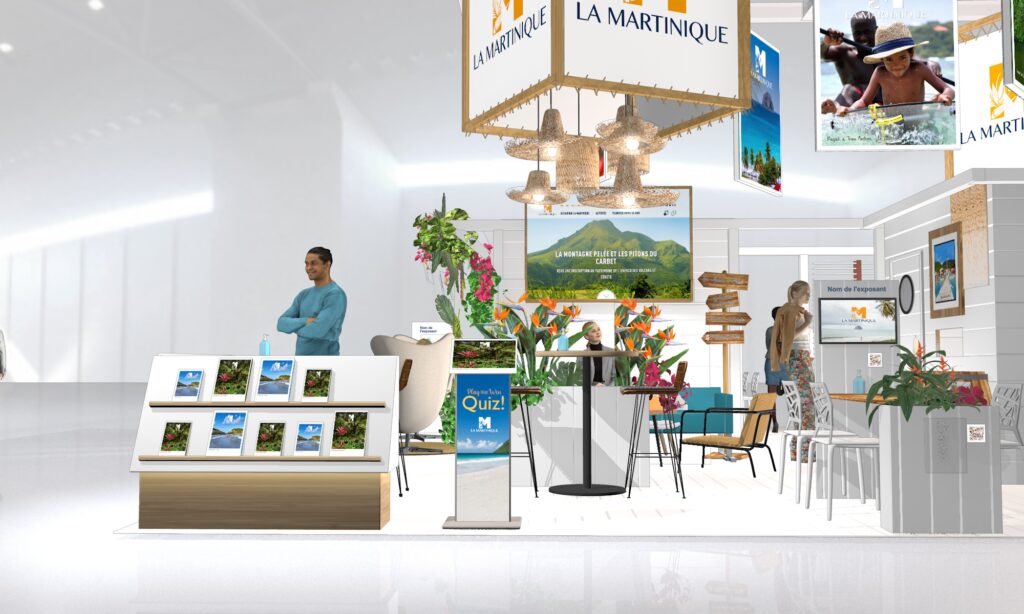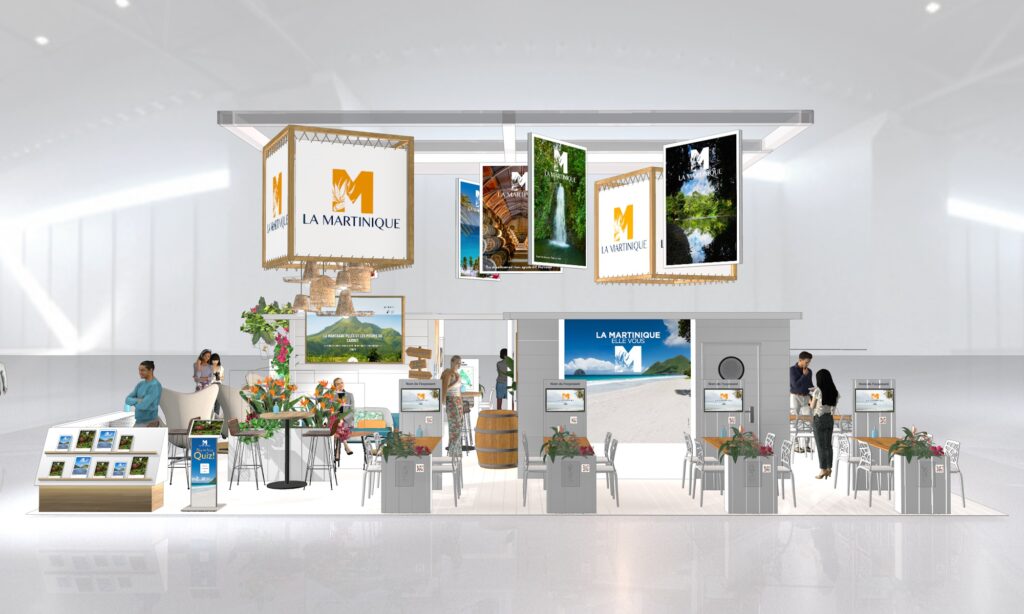 Discover Martinique at IFTM Top Resa
For this 2021 edition of IFTM Top Resa, Martinique is multiplying the activities and animations on its stand. This is the opportunity to meet more than a dozen co-exhibitors and personalities of the Martinique Tourism Committee.

It will be one of the most visible stands in the Caribbean Zone of IFTM Top Resa 2021. A large stand in white and beige, in a creole spirit, will highlight the photos of this multifaceted island.

Located in Pavilion 1, aisle K27, the Martinique stand will be the meeting place of local and national professionals, allowing them to discover the latest developments of the destination and to apprehend new relaunch initiatives.
Many activities and surprises await visitors: games at the stand to win trips with family or friends, decompression zone and souvenir photos.

During IFTM, Martinique will highlight the recent UNESCO ranking of the island's entire marine and terrestrial territory as a World Biosphere Reserve. This nomination, which took place in September, followed that of the yole in January 2021, to the Intangible World Heritage of Humanity listing, also by UNESCO.

Access Pro Space at: www.martinique.org
STAND: 1 – K27
Photo: © D. Giral