La Guyane dévoile ses meilleurs atouts au salon IFTM Top Resa 2022
Le Comité du Tourisme de la Guyane (CTG) et ses partenaires sont de nouveau présents à IFTM Top Resa 2022.
Agences réceptives, offices de tourisme et hôteliers sont autant d'intervenants présents sur le stand J20 du salon IFTM Top Resa 2022, afin de présenter un aperçu des possibilités récréatives offertes par la belle Guyane, sur fond de "slow adventure". Biodiversité largement préservée, sites naturels remarquables et foisonnement culturel sont autant d'éléments mis en avant par le CTG pour une invitation à venir s'imprégner des richesses exceptionnelles que cette terre d'Amazonie encore assez confidentielle réserve. Au programme, une multitude d'activités et d'endroits à visiter sur fond de détente autant que de découverte.
Des animations ont lieu également, avec notamment la présence sur le stand de Touloulous, figures emblématiques du carnaval guyanais, ou encore un petit-déjeuner typique organisé demain, mercredi 21 septembre.
Le stand se veut didactique, car agrémenté d'une bulle igloo végétalisée où les visiteurs auront la possibilité de résoudre diverses énigmes basées sur l'ouïe, l'odorat ou le goût, et ainsi s'offrir un avant-goût sensoriel de l'expérience guyanaise.
Stand : 1-J20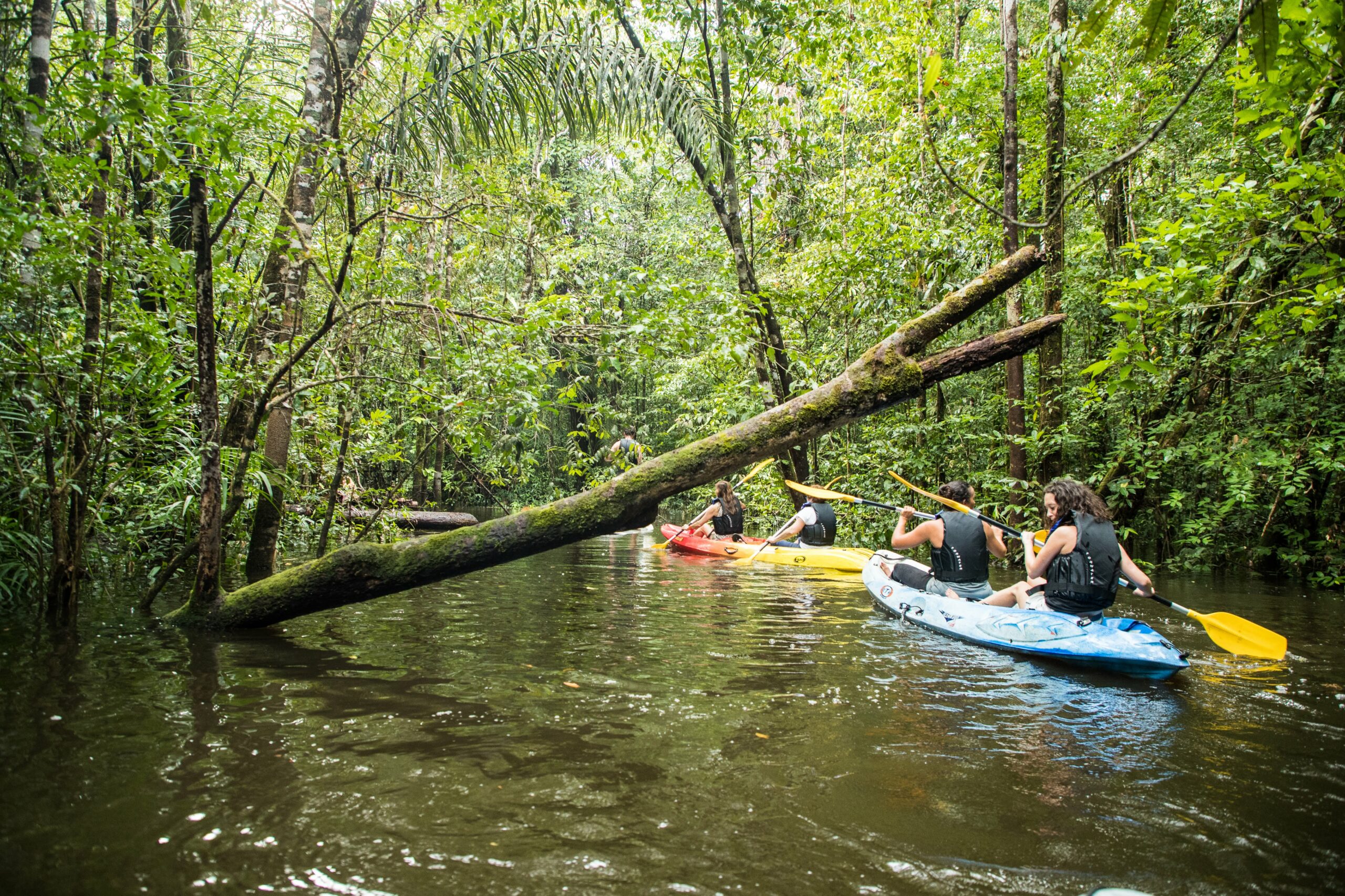 ---
French Guiana flashes its feathers at IFTM Top Resa 2022
The French Guiana Tourism Committee and its partners are again present IFTM Top Resa 2022.
Travel agencies, tourist offices and hoteliers are present at stand J20 at the IFTM Top Resa 2022, offering visitors an overview of the recreational possibilities from the beautiful French Guiana.

Widely preserved biodiversity, remarkable natural sites and cultural abundance are just some of the elements being put forward by the CTG to attract people to come and soak up the exceptional riches that this still quite confidential land of Amazonia reserves. On the programme, there is a multitude of activities and places to visit against a backdrop of relaxation and discovery.

Animations are also taking place, with in particular the presence on the stand of Touloulous, emblematic figures of the Guyanese carnival, or even a typical breakfast organized tomorrow, Wednesday, September 21.

The informative stand will also be interactive, with a vegetated igloo bubble where visitors can have the opportunity to solve various puzzles based on hearing, smell or taste, and thus offer themselves a sensory foretaste of the Guyanese experience.
Stand : 1-J20