La Côte d'Ivoire, retour en force à IFTM Top Resa
IFTM Top Resa accorde une place exceptionnelle à l'Afrique avec une convention dédiée le 4 octobre et la présence d'une douzaine d'offices et comités de tourisme issus du continent. Comme celui de la Côte d'Ivoire, de retour après 4 ans.
Pour Grégoire N'Guessan Yao, directeur des Relations extérieures au ministère du Tourisme de Côte d'Ivoire, IFTM Top Resa marque un grand retour sur le marché français. "Le Covid avait effectivement mis en berne notre présence et nous a fait repenser notre approche du marché. Nous sommes des fidèles de ce salon qui nous emmène à la rencontre des professionnels français", explique-t-il.
Le stand de la Côte d'Ivoire cette année est spectaculaire. Outre une dizaine de prestataires, il accueille un jeune artiste, Toure Ibrahim, avec ses créations de mode ainsi qu'une présentation digitale. "Le gouvernement de Côte d'Ivoire voit dans le tourisme un secteur économique transversal essentiel. On est un petit morceau d'Afrique avec notre nature, notre offre balnéaire, nos cultures. Avec, de plus, un vrai sens de l'accueil et de l'empathie", indique encore Grégoire N'Guessan Yao.
Les Français généraient près de 66 000 arrivées avant le Covid. Avec sa présence à IFTM Top Resa, la Côte d'Ivoire espère retrouver rapidement ce chiffre.
STAND U 091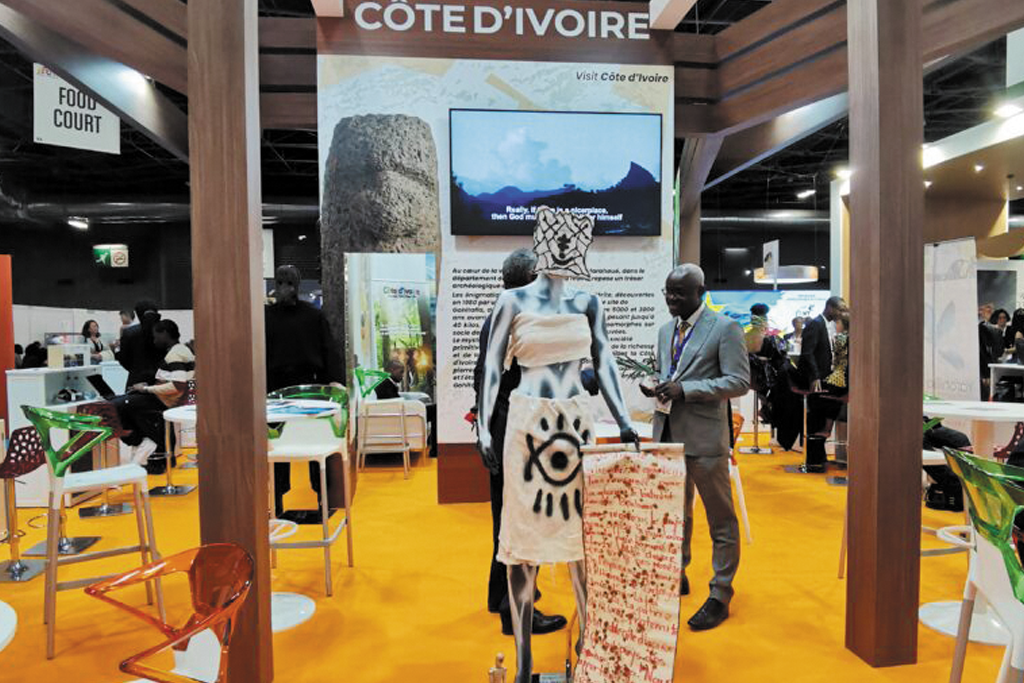 ---
Ivory Coast makes a strong comeback at IFTM Top Resa
Africa has a strong momentum at IFTM Top Resa this year, with a dedicated convention yesterday, and the presence of a dozen tourist offices and ministries from the continent including the Ivory Coast, which is back after 4 years.
For Grégoire N'Guessan Yao, Director of External Relations at the Ivory Coast Ministry of Tourism, IFTM Top Resa marks a major return to the French market. "Covid had effectively put our presence at half-mast and made us rethink our approach to the market. We are regulars at this show, which brings us face to face with French professionals", he explains.
The Ivory Coast stand is spectacular this year. In addition to a dozen service providers, it features a young artist, Toure Ibrahim, with his fashion creations, as well as a digital presentation. "The Ivory Coast government sees tourism as an essential cross-cutting economic sector. We're a small part of Africa, with our nature, our seaside resorts and our cultures. We also have a real sense of welcome and empathy," adds Grégoire N'Guessan Yao.
STAND U 091