Île Maurice : le nouveau visage de LUX* Belle Mare
Situé sur la côte est de l'île Maurice, l'hôtel LUX* Belle Mare vient de rouvrir au terme d'une année de rénovation qui a profondément modifié son allure. Sous la direction de l'architecte Jean-François Adam et du designer Jean-Marc Tang – tous deux mauriciens –, cette rénovation a permis de remettre en valeur les volumes de cet établissement de 174 suites et 12 villas installé près du village de Belle Mare. Le changement ne se limite pas à l'esthétique, puisque l'hôtel a également renforcé ses engagements en matière de tourisme durable : ouverture d'une ferme fournissant des légumes et des herbes garantis sans pesticides, investissement dans l'efficacité énergétique et hydrique pour réduire les déchets, partenariat avec l'ONG Eco-Sud pour la sensibilisation à la conservation de la vie marine… De quoi renforcer l'offre de la marque LUX*, qui compte quatre établissements sur l'île Maurice.
STAND M 051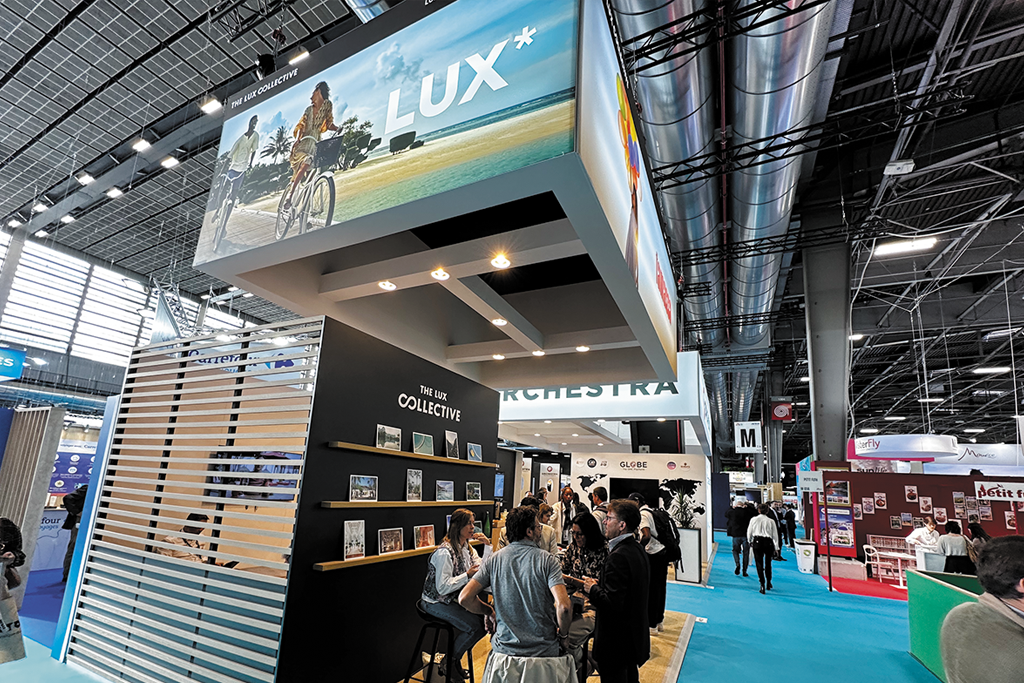 ---
Mauritius: the new face of LUX* Belle Mare
Located on the east coast of Mauritius, the LUX* Belle Mare hotel has just reopened after a year of renovations that have profoundly altered its appearance. Under the direction of architect Jean-François Adam and designer Jean-Marc Tang – both Mauritians – the renovation has enhanced the volumes of this establishment of 174 suites and 12 villas located near the village of Belle Mare. The changes are not limited to aesthetics, as the hotel has also strengthened its commitment to sustainable tourism by opening of a farm supplying vegetables and herbs guaranteed pesticide-free, investing in energy and water efficiency to reduce waste, and partnering with the NGO Eco-Sud to raise awareness around marine life conservation… LUX*, which has four establishments on Mauritius, has thus further strengthened its offering.
STAND M 051