Le Monténégro dans toute sa diversité à IFTM Top Resa
PUBLIREDACTIONNEL
Un pays modeste par sa population, mais si riche d'un patrimoine culturel, naturel qui lui confère son incroyable diversité. Voici le Montenegro, qui dévoile tous ses atouts touristiques ainsi que ses nouveautés à IFTM Top Resa.
Le Monténégro révèle à IFTM Top Resa un territoire composé de montagnes, d'une centaine de plages le long de l'Adriatique, de réserves naturelles et de parcs nationaux, de grottes et de canyons. Ces trésors séduisent de plus en plus de Français. Près de 76 000 visiteurs en 2022, et plus de 51 000 touristes sur les 7 premiers mois de 2023. Soit 15% de plus qu'en 2019 !
IFTM Top Resa est l'occasion de présenter les nouveautés du Monténégro. Comme ce téléphérique, reliant depuis l'été la ville historique de Kotor au parc national de Lovćen, emblématique de l'identité du pays.
A Tivat, Boka Place est un quartier résidentiel urbain avec une marina. Il abrite le nouveau pôle de bien-être Siro par Kerzner International. Soit 213 résidences gérées et privées, 45 boutiques de créateurs, des galeries, cinémas et plus encore…
Côté hébergements, en juin 2023, le Monténégro a célébré l'ouverture de son premier Hyatt Regency. A Kotor Bay, l'hôtel possède 250 chambres et suites. Dans la vieille ville de Risan, s'ouvre cet automne le Mövenpick Risan Teuta, un hôtel de 175 chambres ainsi qu'un spa. Premier hôtel de luxe de la station de ski Kolašin, le Swissôtel Resort accueillera ses premiers clients cet hiver. L'hôtel quatre étoiles comprend plusieurs unités hôtelières et 28 villas de montagne. Enfin, l'île Mamula va accueillir un resort exclusif de 32 chambres et suites, doté de trois piscines, restaurants et bars le long d'une plage privée.
STAND U 034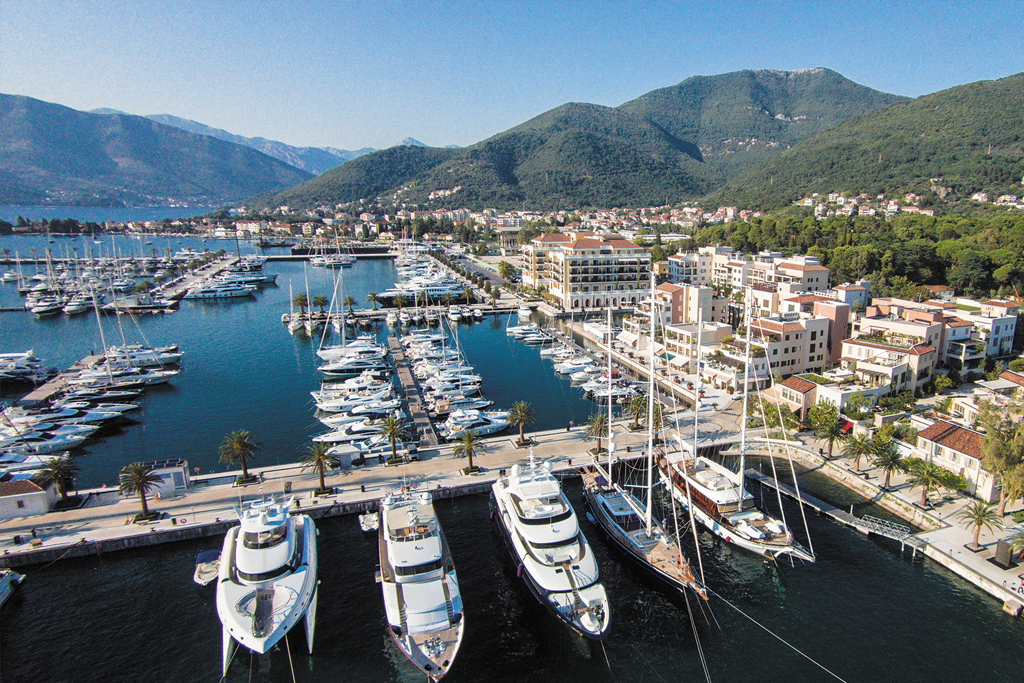 Photos : © 2023 National Tourism Organisation of Montenegro
---
Le Monténégro, terre d'aventures au superlatif
Le Monténégro est une terre d'aventures insolites. Les visiteurs peuvent ainsi traverser en tyrolienne ou descendre en rafting le canyon de la rivière Tara, le plus profond d'Europe ! Quant au viaduc ferroviaire de Mala Rijeka, ses 200 mètres de hauteur lui donnent le titre de plus haut d'Europe. L'aventure est aussi gastronomique avec la dégustation des vins de Plantaže à Ćemovsko Polje. Avec 2 500 hectares, il s'agit du plus grand vignoble ininterrompu d'Europe. A Mirovica, on s'émerveille d'un des plus anciens oliviers du monde, de plus de 2 000 ans. Le Monténégro est véritablement un pays de superlatifs.
---
ADVERTORIAL
Montenegro in all its diversity at IFTM Top Resa
A country with a smaller population but a rich cultural and natural heritage that contributes to its incredible diversity. Montenegro unveils all its tourist attractions and news at IFTM Top Resa.
At IFTM Top Resa this year, Montenegro is revealing a territory made up of mountains, a hundred or so beaches along the Adriatic, nature reserves and national parks, caves and canyons. These treasures are attracting more and more French visitors. Nearly 76,000 visitors in 2022, and more than 51,000 tourists in the first 7 months of 2023. That's 15% more than in 2019!
IFTM Top Resa is an opportunity to showcase Montenegro's latest developments. Like their cable car, linking the historic town of Kotor to the Lovćen national park, emblematic of the country's identity.
In Tivat, Boka Place is an urban residential area with a marina. It is home to the new Siro wellness centre by Kerzner International. It includes 213 managed and private residences, 45 designer boutiques, galleries, cinemas and much more…
On the accommodation front, in June 2023, Montenegro celebrated the opening of its first Hyatt Regency. In Kotor Bay, the hotel has 250 rooms and suites. In the old town of Risan, the Mövenpick Risan Teuta, a 175-room hotel and spa, opens this autumn. The Swissôtel Resort, the first luxury hotel in the Kolašin ski resort, will welcome its first guests this winter. The four-star hotel comprises several hotel units and 28 mountain villas. Finally, Mamula Island will be home to an exclusive resort with 32 rooms and suites, featuring three swimming pools as well as restaurants and bars along a private beach.
STAND U 034
---
Montenegro, a land of remarkable adventures
Montenegro is a land of extraordinary adventures. Visitors can zip-line across or raft down the canyon of the River Tara, the deepest in Europe! As for the Mala Rijeka railway viaduct, its height of 200 metres makes it the highest in Europe. There are also gastronomic adventures, including Plantaže wine tastings at Ćemovsko Polje. At 2,500 hectares, this is the largest uninterrupted vineyard in Europe. In Mirovica, visitors can marvel at one of the oldest olive trees in the world, at over 2,000 years. Montenegro is truly a country full of remarkable suprises.