Une immensité de destinations dans chaque coin du pays
Interview exclusive: Ricardo Sosa, Secrétaire Général – INPROTUR
Aux portes de la réactivation touristique avec les marchés européens, l'Argentine apporte à Top Resa son offre nature exceptionnelle et diversifiée : dès le Bout du Monde en Patagonie jusqu'au Nord Ouest magique.

Qu'est-ce que l'Argentine présente à l'IFTM Top Resa de cette année ?
Dans cette édition, l'Argentine présentera sa riche offre en tourisme de nature. On sait que les touristes français aiment la culture, les grands espaces et l'aventure. Et qu'au-delà de s'intéresser à la Patagonie, ils ont aussi une grande faiblesse et préférence pour le nord ouest argentin : des lieux comme la Quebrada de Humahuaca et les Vallées Calchaquíes sont des enjeux tout à fait particuliers pour les touristes français, car ils les connaissent déjà. De plus, la ville de Bariloche sera présente au salon, révélant l'importance que la destination accorde au salon et son intention de rivaliser et de se positionner comme une marque liée au tourisme de nature et, surtout, de neige.

Quelles sont les tendances du tourisme en ce moment?
La principale tendance est le tourisme de nature. Le tourisme gastronomique, qui va de pair avec le vin, garde toujours son intérêt. Progressivement, d'autres produits touristiques commenceront à se rétablir ainsi que les attentes et les goûts que les touristes avaient avant la pandémie reviendront tel que visiter les grandes villes, comme Buenos Aires. L'Argentine a, aujourd'hui, un taux de change favorable pour les Européens, elle est trois fois moins chère que les autres pays de la région. Cela va générer une grande attraction car les touristes étrangers viendront non seulement pour profiter de la ville mais aussi pour faire leurs achats et accéder à des services de haut niveau.
STAND : 1-D063
---
Ricardo Sosa : « Nous rouvrons au monde »
"A partir de novembre nous prévoyons d'ouvrir les frontières avec le monde entier. La France est l'un de nos quinze marchés prioritaires et le deuxième marché émetteur en Europe, raisons pour lesquelles nous avons une représentant de l'INPROTUR qui travaille constamment à renforcer notre présence là-bas. Pendant ces derniers mois, nous nous sommes également préparés à la reprise du secteur : nous avons obtenu le label Safe Travels décerné par la WTTC. Ce label reconnaît le travail sérieux que nous avons fait avec 3 500 entreprises, 35 000 travailleurs du tourisme, plus de 250 municipalités et toutes les provinces de la République Argentine. Il apporte aussi de la confiance aux touristes européen à son retour dans notre pays."
---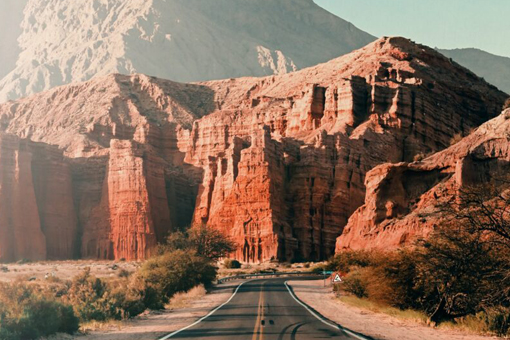 ---
A vast array of destinations in each corner of the country
Exclusive interview: Ricardo Sosa, Secretary General – INPROTUR
On the dawn of reopening to European markets, Argentina brings to Top Resa its exceptional and diversified nature offer: from the World's End in Patagonia to the magical North West. We asked Ricardo Sosa, Secretary General – INPROTUR what Argentina is presenting at this year's IFTM Top Resa.

In this edition, Argentina will present its rich offer in nature tourism. We know that French tourists love culture, the great outdoors and adventure, and that besides being interested in Patagonia, they also have a great softness and preference for North West Argentina: places like the Quebrada de Humahuaca and the Vallées Calchaquíes are very special places for French tourists, because they already know them. In addition, the City of Bariloche will be present at the show, revealing the importance that the destination attaches to the show and its intention to compete and position itself as a brand related to nature and, above all, snow tourism.

What are the current tourism trends?
The main trend is nature tourism. Gastronomic tourism, which goes hand in hand with wine, always retains its interest. Gradually, other tourism products will begin to recover, and the expectations and tastes tourists had before the pandemic will return, such as visiting major cities like Buenos Aires. Argentina today has a favourable exchange rate for Europeans, it is three times cheaper than other countries in the region. This will generate a great attraction as foreign tourists will come not only to enjoy the city but also to make their purchases and access to high level services.
STAND : 1-D063
---
Ricardo Sosa: "We are reopening to the world"
"From November, we plan to open borders with the whole world. France is one of our 15 priority markets and the second largest issuer market in Europe, which is why we have an INPROTUR representative who is constantly working to strengthen our presence there. In recent months, we have also prepared for the recovery of the sector: we have obtained the Safe Travels label awarded by WTTC. This label recognizes the serious work we have done with 3,500 companies, 35,000 tourism workers, more than 250 municipalities and all the provinces of the Argentine Republic. It also brings confidence to European tourists upon their return to our country."
---