"La flotte la plus luxueuse du monde" fait sa première entrée à IFTM, avec des croisières à couper le souffle
ADVERTORIAL
Découvrez "Regent Seven Seas Cruises" au Cruise Village et la splendeur de ses nouveaux navires qui prendront la mer à partir de 2023.

Regent Seven Seas Cruises estime qu'un espace personnel somptueux est essentiel pour vivre le summum du voyage de luxe.
Pour la première fois cette année, cette compagnie leader sur le marché des croisières de luxe, fait une apparition au IFTM Cruise Village : elle y offrira un aperçu de ses offres de voyages déja existantes, mais également des nouveaux itinéraires captivants qui verront le jour de 2023 à 2025.

La société promeut une expérience de croisière "sans foule", à bord de navires parfaitement dimensionnés, aux espaces communs spacieux, aux suites tentaculaires et tous dotés d'une formidable sélection de choix pour se restaurer. Une attention toute particulière est apportée à l'espace personnel de chacun, qui se veut au cœur de l'expérience promise, en fournissant aux passagers toute l'extravagante liberté dont ils ont besoin pour explorer et décompresser.

"Regent Seven Seas Cruises" a récemment présenté sa nouvelle "Collection Voyage" avec une série de nouvelles croisières qui débuteront dans le courant des années 2024 et 2025, avec la découverte des rivages les plus éloignés du monde, de l'île de Pâques au Japon et aux sables anciens de la Namibie. Ce sont en tout 160 nouveaux itinéraires sur lesquels la flotte voguera, avec comme perspectives d'apaisantes destinations telles que Papeete, Amalfi et Dunedin, autant de synonymes d'évasion et de détente à profusion. Plus de 130 escales seront présentées à travers le monde, avec l'opportunité pour les passagers de s'immerger dans la culture locale, tout en profitant du luxe à bord.

Les réservations sont d'ores et déjà disponibles sur la nouvelle "Collection Voyage 2024-2025" de la compagnie.

Les voyages proposés couvrent tous les continents, de l'Afrique à l'Asie, de l'Australie à la Nouvelle-Zélande et du Canada à la Nouvelle-Angleterre, l'Alaska et les Bermudes. Les itinéraires populaires incluent les Caraïbes, le canal de Panama, la Méditerranée et l'Europe du Nord. De plus, de fascinantes croisières explorent l'Amérique du Sud, le Pacifique Sud, ainsi que les traversées panoramiques de l'Antarctique.

Les offres de croisières de la Collection Voyage 2024-2025 vont des sept nuits à bord jusqu'à la croisière autour du monde sur 150 nuits "Away in Wonder 2025". Quatre "Grands Voyages" sont également proposés, dont chacun constitue une aventure épique de plusieurs semaines passées sur des voies navigables en direction de dizaines de ports.

Le Seven Seas Grandeur™, dernier né de la flotte, sera mis à l'eau en novembre 2023 et naviguera sur la Méditerranée durant les printemps 2024 et 2025.

Les navires "Regent Seven Seas Cruises" disposent de certains des plus grands balcons et suites sur mer, avec un choix fantastique de restaurants à spécialités, incluant des options de restauration en plein air comme en suite, ainsi que des salons et des bars.

Un porte-parole a déclaré : "Avec tout ce raffinement, nous vous invitons à saisir chaque instant et à créer des souvenirs durables à partager pour les années à venir avec vos amis et votre famille."

Chaque paquebot propose un service personnalisé d'agents de bord et de majordomes dévoués, prêts à répondre à la moindre demande des clients et à entretenir chaque suite pendant l'intégralité du voyage. Chefs à la renommée mondiale, maîtres d'hôtel et sommeliers ne vivent à bord que pour créer une expérience culinaire unique à chaque fois.

Les demandes personnelles "off menu" peuvent être faites via la conciergerie, tandis que le personnel et l'équipage expérimentés maintiennent à bord les plus hauts standards en termes de normes sanitaires et de sécurité. Ce sont des officiers de marine hautement qualifiés qui mèneront en douceur le navire vers chaque destination.

"Chaque détail compte pour une expérience vraiment libératrice et mémorable", a conclu un porte-parole de l'entreprise.
Les plaisirs de la table
Dégustez la meilleure cuisine, accompagnée de vins exquis dans des lieux sophistiqués avec une vue imprenable sur l'océan en mouvement. Les navires comprennent également des "dinners" à ciel ouvert permettant à la clientèle d'aller et venir avec qui et quand bon elle le désire. Les restaurants à spécialités proposent de nombreuses tables pour deux, tandis que les "dinners" proposent jusqu'à sept ambiances décontractées en intérieur comme en extérieur. Le service en chambre sera également disponible et assurera à la clientèle un service plat par plat, avec une offre culinaire aussi variée qu'alléchante.

Les clients pourront goûter et savourer chaque destination dans toutes ses subtilités sur l'une des milliers d'expériences proposées par "Regent Seven Seas Cruises" mouillant dans quelque 450 ports sur tous les continents.
Tout le luxe en "inclusive"
"Regent Seven Seas Cruises" se veut un paradis flottant dont l'opulence se ressent jusque dans la moindre ondulation. Chaque voyage s'accompagne d'un éventail de services de luxe gratuits. Les clients profitent à loisir d'excursions à terre, d'une connexion Wi-Fi illimitée et d'un service de blanchisserie gratuit. Chaque croisière comprend un séjour d'une nuit à l'hôtel avant la croisière en suites de type "Concierge" ou de catégorie supérieures, tandis que certaines incluent même des programmes à terre sur deux ou trois nuits et ce, après le départ.

Les autres services gratuits incluent aussi les boissons à volonté, vins et spiritueux raffinés, restaurants à spécialités gratuits, bars et lounges à ciel ouvert gratuits, ainsi que des mini-bars dans les suites, réapprovisionnés quotidiennement. Des pourboires prépayés sont également inclus.

Alors qu'elle célèbre ses 30 années de croisières et continue aujourd'hui encore de repousser toujours plus loin les standards du voyage de luxe au fil d'expériences encore jamais vues ailleurs, Regent offre une expérience de vacances qui illustre les aspects les plus raffinés et les plus merveilleux des croisières de luxe en permettant aux passagers de parcourir le monde confortablement et l'esprit serein.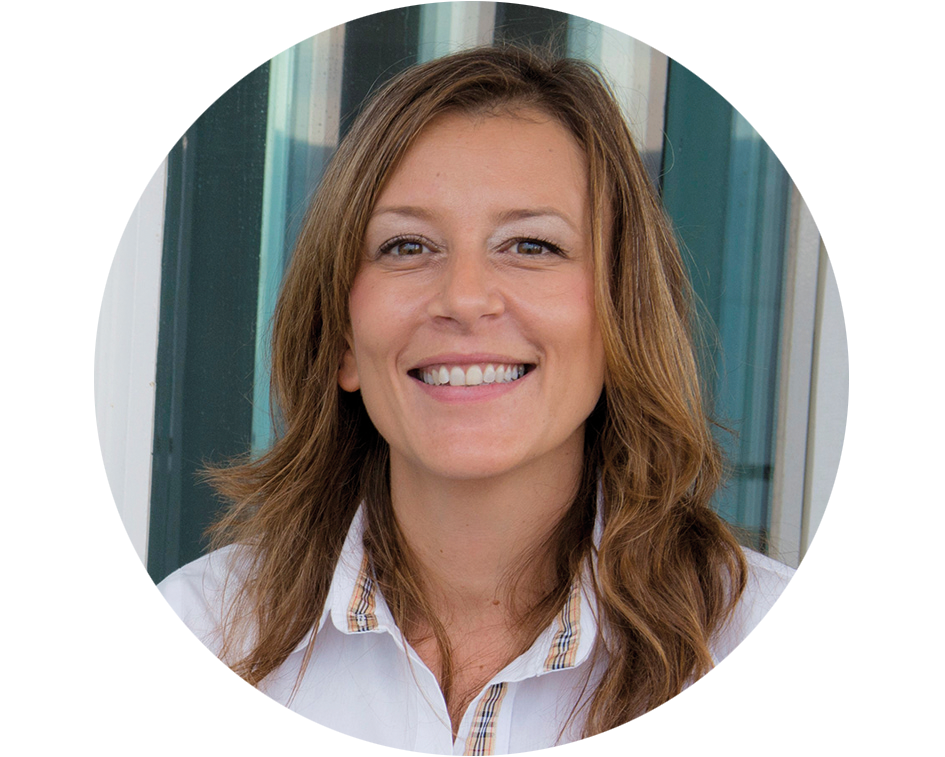 Pour en savoir plus sur la "Flotte la plus luxueuse du monde" ?
Rencontrez Gabriella Fonzo, Responsable Commerciale Senior, Europe Centrale, Moyen Orient et Afrique, à IFTM Top Resa!
Stand: 1-M59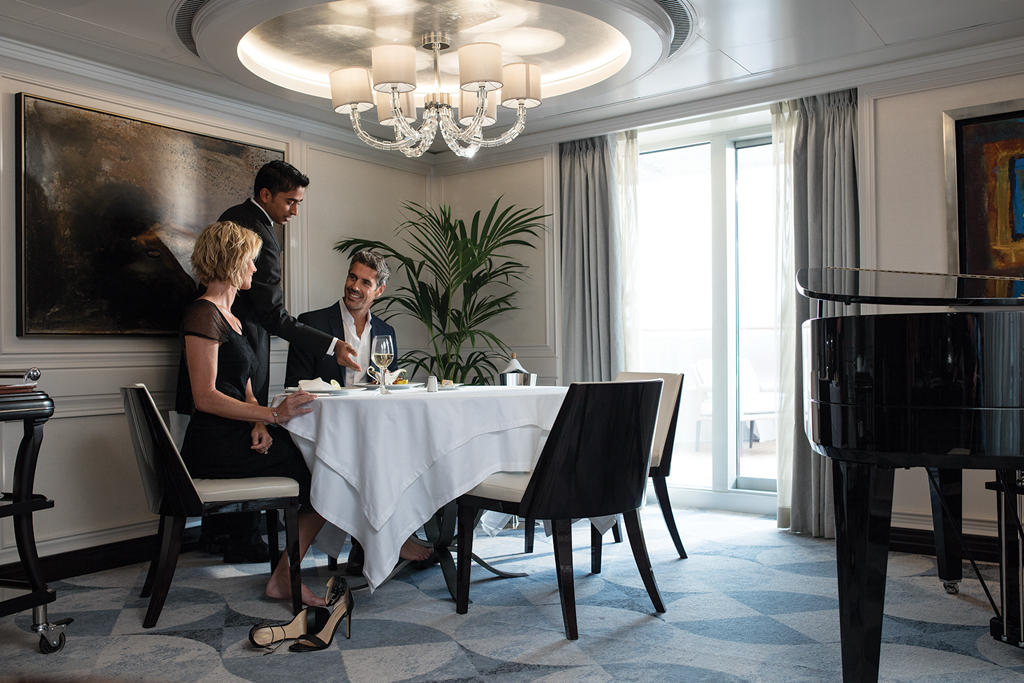 ---
Cruise company with "world's most luxurious fleet" makes first appearance at IFTM with breathtaking new voyages
Meet Regent Seven Seas Cruises at the Cruise Village and discover the splendour of its new ships setting sail from 2023
Regent Seven Seas Cruises believes that lavish personal space is central to experiencing the ultimate in luxury travel.
For the first time this year, this leading luxury cruise line is making an appearance at the IFTM Cruise Village where it showcases existing voyages and exciting new routes launching from 2023 to 2025.

The company promises guests a "crowd-free" cruise experience onboard its perfectly sized vessels with spacious social areas, sprawling suites and a splendid selection of dining options. A focus on personal space is at the heart of its promise, providing guests with the extravagant freedom they need to explore and relax.

Regent Seven Seas Cruises recently announced its new Voyage Collection with a series of new voyages departing 2024-2025. It promises to deliver the mystique and wonder of the world's furthest shores from Easter Island to Japan and the ancient sands of Namibia. The fleet will sail 160 new itineraries with the soothing sights of destinations like Papeete, Amalfi and Dunedin offering escape and relaxation in ample doses. More than 130 in-port overnights will be featured across the globe with opportunities for guests to become immersed in local culture, while returning to luxury onboard.

Reservations are now open for sale on the line's new 2024-2025 Voyage Collection.

Voyages encompass every continent in the world, from Africa to Asia, Australia to New Zealand, and Canada to New England, Alaska, and Bermuda. Popular routes include the Caribbean, Panama Canal, Mediterranean and Northern Europe. In addition, fascinating cruises explore South America and the South Pacific, as well as scenic sailings of Antarctica.

The 2024 to 2025 Voyage Collection sailings range from seven nights up to the 150 night 2025 World Cruise Away in Wonder. It also features four Grand Voyages, each of which is an epic waterway adventure to dozens of ports across multiple weeks.

New to the fleet, Seven Seas Grandeur, arriving in November 2023, will sail to the Mediterranean for spring 2024 and 2025.

Regent Seven Seas Cruises ships feature some of the largest balconies and suites at sea with a fantastic choice of specialty restaurants including al fresco and in-suite dining options, lounges and bars.

A spokesperson said: "With every luxury included, we invite you to take hold of every moment and make lasting memories to share with friends and family for years to come."

The cruise liner boasts a personalised service with dedicated attendants and butlers at hand to fulfil guests' every request and maintain each suite for the duration of the voyage. World class chefs, maitre Ds and sommeliers are onboard to create a dining experience to be savoured every time.

"Off menu" personal requests can be made via the concierge team while experienced staff and crew maintain the highest level of health and safety standards. Highly qualified marine officers will steer the ship smoothly to each destination.

A spokesperson said: "Every detail is taken care of for a truly freeing and memorable experience."
---
Dining Delight
Sample the finest cuisine, paired with exquisite wines in sophisticated venues with an ever-changing ocean view. Ships offer open seat dining to allow guests to visit whenever and with whomever they wish. Speciality restaurants feature many tables for two while dining venues include up to seven casual indoor and outdoor options. In-suite dining is also available serving guests course by course with a mouthwatering variety of culinary options.
Guests can taste and savour each destination with their palette on one of thousands of experiences offered by Regent Seven Seas Cruises sailing across every continent with access to some 450 ports.
---
Every Luxury Included
Regent Seven Seas Cruises is a floating paradise with opulence reflected in every ripple. Each voyage comes with an array of complimentary luxuries. Guests can enjoy unlimited shore excursions, unlimited Wi-Fi and a free valet laundry service. Each cruise includes a one-night pre-cruise hotel stay in concierge suites and higher, while some also include a two or three night land programme after setting sail. Other complimentary services include unlimited drinks, fine wines and spirits, free speciality restaurants, free open bars and lounges plus in-suite mini bars replenished daily. Pre-paid gratuities are also included.
As it celebrates 30 years of cruising and continues to elevate luxury travel with one unrivalled experience after another, Regent offers a holiday experience that exemplifies the finest and most marvellous aspects of luxury cruising — allowing your guests to cruise the world in total comfort and confidence.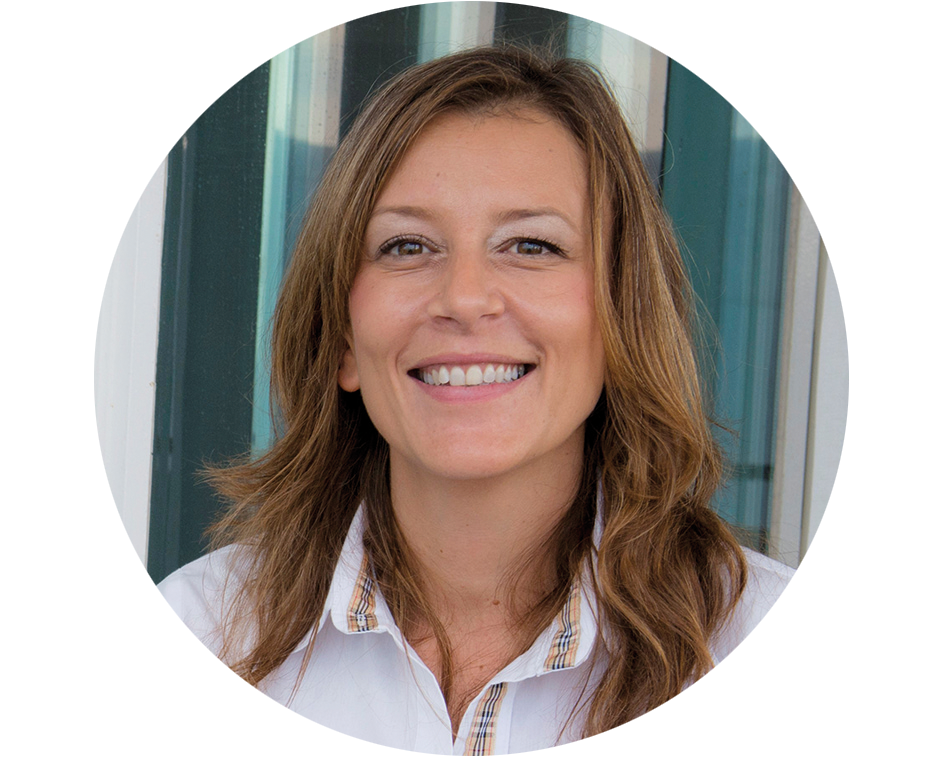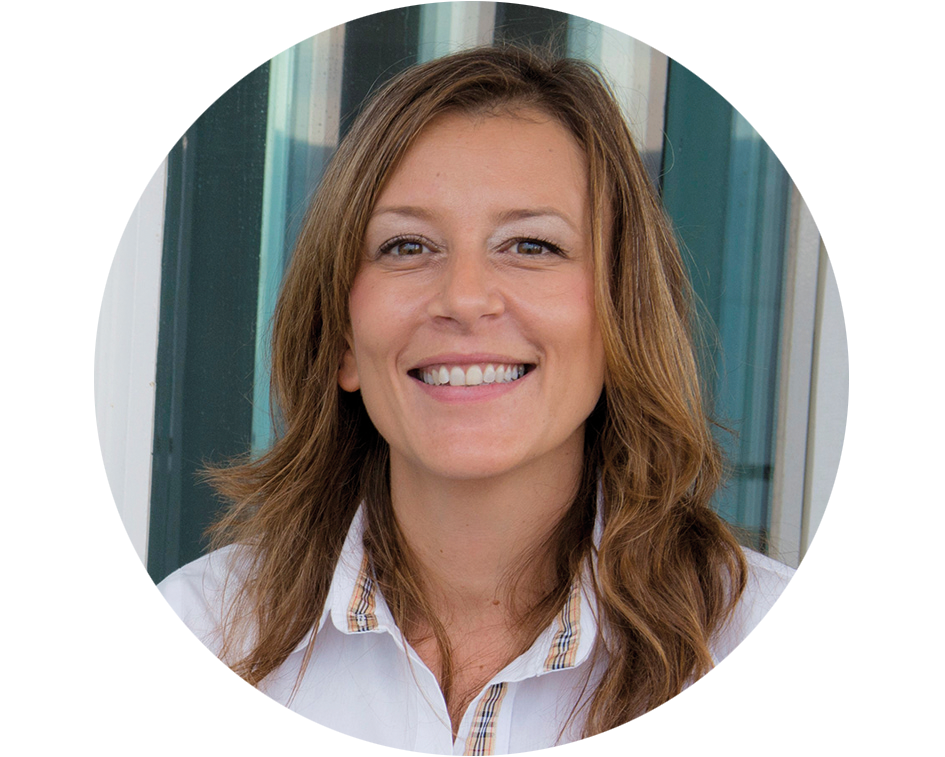 To know more about the World's Most Luxurious Fleet, meet Gabriella Fonzo, Senior Sales Manager, Europe Centrale, Moyen Orient et Afrique, at IFTM!
Stand: 1-M59