Açores, Madère et oenotourisme enrichissent l'offre du Portugal en 2022
Pour Jean-Pierre Pinheiro, Directeur France et Luxembourg de Turismo de Portugal, la destination continue de séduire les Français et IFTM a été une occasion bienvenue de le rappeler. D'autant qu'il existe désormais des vols directs vers les Açores depuis Paris…

"Ce fut une bonne saison, une bonne surprise pour le tourisme de la France vers le Portugal", assure Jean-Pierre Pinheiro, Directeur France et Luxembourg de Turismo de Portugal. La destination a de fait bien marché en France en raison d'une excellente offre de vols et d'un capital sympathie toujours très fort parmi les Français. "Nous bénéficions aussi d'un marché affinitaire fort en France avec une communauté de 1,5 million de personnes d'origine portugaise ou ayant des liens avec le Portugal".

Si le marché français clôturera 2021 avec des chiffres représentant la moitié de 2019, Jean-Pierre Pinheiro se montre plutôt optimiste. "Les capacités aériennes reviennent peu à peu à leur niveau de 2019. Nous sommes par exemple ravis d'avoir enfin des vols directs sur les Açores depuis Paris avec Sata et Transavia. On souhaitait cette liaison depuis longtemps. Les Açores sont le type de destination idéale -comme Madère- pour les voyageurs en quête d'écotourisme avec une nature intacte et des paysages surprenants. A Madère par exemple, les visiteurs y trouveront des plantations de thé, d'ananas ou de fruits de la passion", décrit le Directeur de Turismo de Portugal.
---
Le Portugal ajoute l'oenotourisme à sa palette de produits
Parmi les autres thèmes que le tourisme portugais souhaite mettre en avant figure l'oenotourisme. "Cela fait trois ans que l'on travaille pour avoir une véritable offre. Le lancement a été retardé par la pandémie. Ce qui, en fait, nous a permis d'assurer la formation de spécialistes et de peaufiner l'offre", décrit Jean-Pierre Pinheiro. Le site winesofportugal propose ainsi des circuits, des activités et des forfaits sur toutes les régions du pays. "Et l'on met beaucoup d'espoir sur l'intérêt du marché français", estime le Directeur de Turismo de Portugal.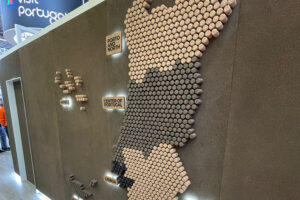 ---
The Azores, Madeira and wine tourism enrich Portugal's offer in 2022
For Jean-Pierre Pinheiro, Director France and Luxembourg for Turismo de Portugal, the destination continues to seduce French travellers, and IFTM was a welcome reminder of this, especially since there are now direct flights to the Azores from Paris.

"It was a good season, a good surprise concerning tourism from France to Portugal", said Jean-Pierre Pinheiro, Director France and Luxembourg of Turismo de Portugal. The destination has indeed done well in France due to an excellent offer of flights and an ongoing popularity here. "We benefit from a strong market affinity in France with a community of 1.5 million people of Portuguese origin or having links with Portugal".

While the French market will end 2021 with figures representing half of 2019, Mr Pinheiro is rather optimistic. "Air capacities are gradually returning to their 2019 levels. We are delighted to finally have direct flights to the Azores from Paris with Sata and Transavia. We've been hoping for this link for a long time. The Azores are the ideal type of destination – like Madeira – for travellers seeking ecotourism – with untouched nature and surprising landscapes. In Madeira, for example, visitors will find tea, pineapple or passionfruit plantations."
---
Portugal adds wine tourism to its range of products
Other themes that the Portuguese tourism agency wants to highlight include wine tourism. "We have been working for three years to get a veritable offer. The launch was delayed by the pandemic. This, in fact, has allowed us to train specialists and fine-tune the offer," says Mr Pinheiro. The winesofportugal website offers tours, activities and packages in all regions of the country. "And there is a lot of hope for the French market"… added the Turismo de Portugal director.
---