Aquatech et Xenia remportent le concours des startups IFTM Top Resa 2022 ; Travelhand s'attire les faveurs du public
Les gagnants du concours de cette année ont été annoncés à 17h30 ce mardi 20 septembre dans l'Agora.
La compétition a pour but de récompenser les initiatives les plus innovantes présentées chaque année au cours du salon. Pendant la finale, dix startups ont eu 4 minutes pour présenter leur innovation au public et répondre aux différentes questions. Les meilleurs candidats ont alors été sélectionnés par le jury, aux côtés du Coup de Cœur choisi par le public. La société montpelliéraine Aquatech était l'une de ces compagnies à se partager le podium, avec sa solution innovante pour économiser les ressources aquatiques, à la fois en termes de quantité et de qualité, limitant ainsi l'impact global sur l'environnement.

L'autre société à avoir séduit le jury est la startup marseillaise Xenia, grâce à sa solution digitale et éthique qui permet de recueillir et décrypter les désirs des clients. L'application web de l'entreprise fournit ainsi une analyse basée sur 12 indicateurs émotionnels, afin que le consommateur puisse prendre ses décisions sur une base informée.

Dernier cité mais pas des moindres, Travelhand a quant à lui été récompensé par le public. L'innovant tour-opérateur d'Aix-en-Provence accompagne les gens et les familles présentant des besoins spécifiques dans la création de leur voyage, en offrant un large panel de services destinés aux personnes souffrant d'infirmités ou de handicaps. L'ensemble des lauréats s'est vu attribuer un stand gratuit pour la prochaine édition du salon.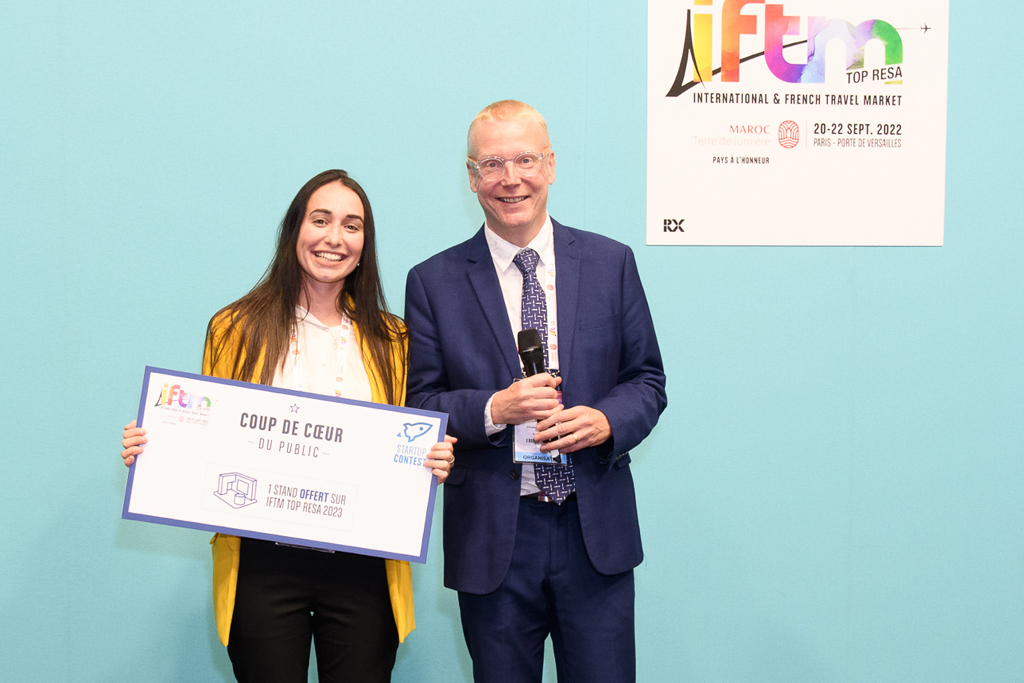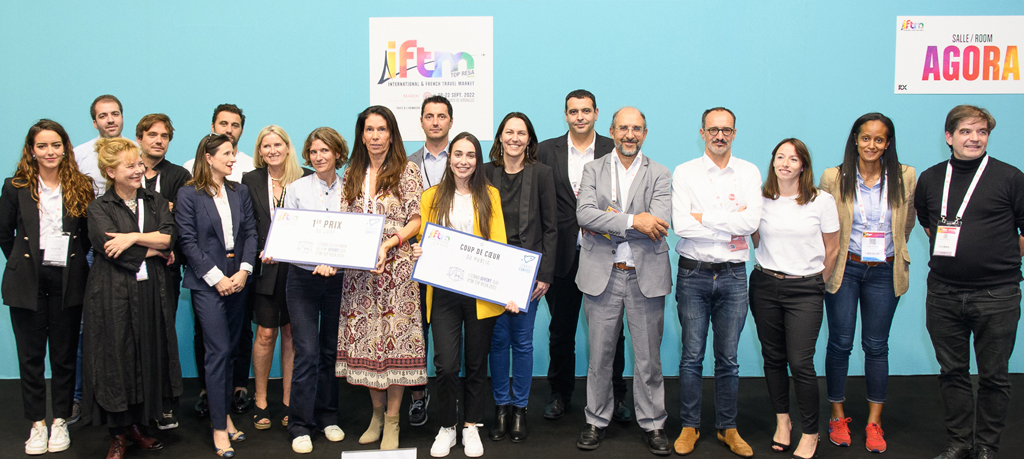 Aquatech and Xenia win startup contest at IFTM Top Resa 2022, while Travelhand secures public vote
The winners of this year's contest were announced on Tuesday 20 septembre at 5h30pm in the Agora.
The competition aims to reward the best innovative solutions being presented every year at the trade show. During the final, 10 Start-Ups were each given four minutes to present their innovation to the audience and answer any questions. The top contestants were then picked by the jury, along with the Coup de cœur – heart throb, which is chosen by the audience. Montpellier-based company Aquatech was one of the companies to share the podium with its innovative solutions for preserving water resources, both in terms of quantity and quality, and limiting its impact on the environment. Sharing the limelight with Aquatech was the Marseille-based startup Xenia, with its ethical digital solution for collecting and deciphering desires. The company's web application provides analysis based on 12 emotional indicators, so its customers can take informed decisions. Last but not least, TravelHand was rewarded by the public. The innovative tour operator, based in Aix-en-Provence, aims to accompany people or families with specific needs throughout the creation of their trip. It offers a wide range of travel services for people with disabilities. All of the winners will be awarded a free stand at next year's show.