WHERE TO GO IN PARIS
Les Petits Parisiens : Bistronomie & Coup de Cœur à deux Pas du Salon
Envie d'une escapade bistronomique après le salon IFTM Top Resa ? À seulement 6 arrêts de tram de la Porte de Versailles, "Les Petits Parisiens" vous attendent. Niché dans un coin tranquille du 14e arrondissement, ce lieu historique a vu naître la bistronomie il y a près de 30 ans. Aujourd'hui, Arnaud Duhem y écrit une nouvelle histoire, mêlant joie de vivre et ripaille chic. Laissez-vous tenter par notre coup de cœur : l'Oeuf au plat, girolles poêlées & jus de viande. Un restaurant où générosité rime avec gourmandise.
49 Avenue Jean Moulin, Paris, 14e.
+33 (0)1 45 43 72 97
Tram T3 Jean Moulin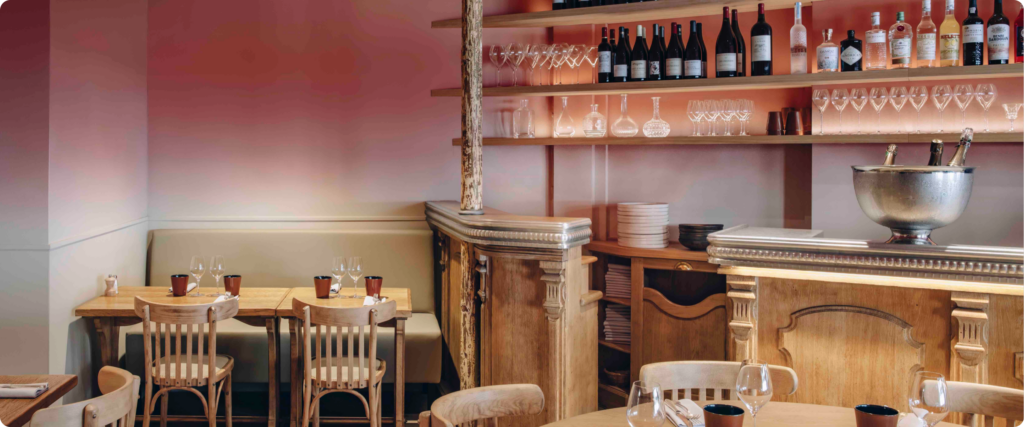 Les Petits Parisiens : Bistronomy just a stone's throw from the show
Fancy a bistronomic getaway after the IFTM Top Resa show? Just 6 tram stops from Porte de Versailles, "Les Petits Parisiens" awaits you. Nestling in a quiet corner of the 14th arrondissement, this historic venue saw the birth of bistronomy almost 30 years ago. Today, Arnaud Duhem is writing a new story, blending joie de vivre with chic fare. Let yourself be tempted by our favourite dish: Fried eggs, chanterelle pan & meat gravey. A restaurant where generosity rhymes with gourmandise.
49 Avenue Jean Moulin, Paris, 14th arrondissement.
+33 (0)1 45 43 72 97
Tram T3 Jean Moulin
---
Donna : quand vin naturel et gastronomie fusionnent en plein Marais
Donna, niché au cœur du Marais, est le fruit de la collaboration entre Marc Le Berre et le talentueux chef Masahide Ikuta, ancien des restaurants l'Ami Jean et l'Agapé. Cette cave à manger offre une sélection raffinée de vins naturels français. Le chef Ikuta, avec son expertise culinaire, sublime des plats tels que les incontournables rognons de veau. Dans un cadre épuré et une cuisine circulaire, chaque bouchée est une célébration. Découvrez vite cette pépite.
157 Rue Saint-Martin, Paris
06 60 19 48 28
Metro 4 Etienne Marcelle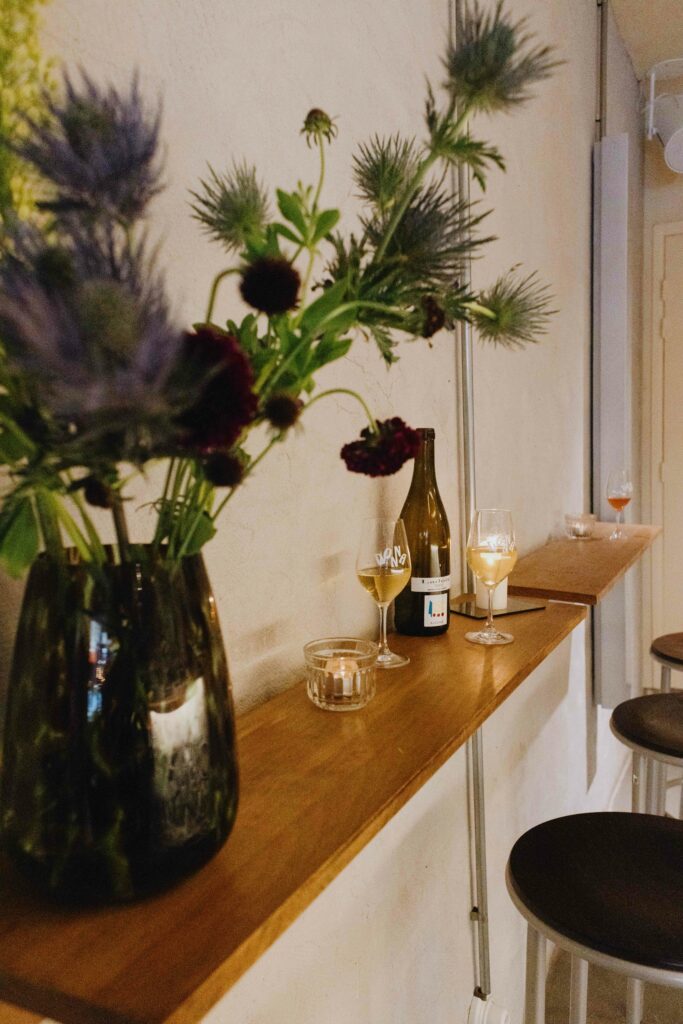 Donna: when natural wine and gastronomy merge in the heart of the Marais district
Donna, nestled in the heart of the Marais, is the fruit of the collaboration between Marc Le Berre and the talented chef Masahide Ikuta, formerly of the restaurants l'Ami Jean and l'Agapé. This dining cellar offers a refined selection of natural French wines. Chef Ikuta, with his culinary expertise, sublimates dishes such as the unmissable veal kidneys. In a refined setting and circular kitchen, every bite is a celebration. Discover this nugget.
157 Rue Saint-Martin, Paris
06 60 19 48 28
Metro 4 Etienne Marcelle
---